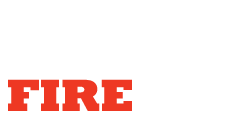 The Smoke Shack isn't just your
ordinary bbq…
Smoke Shack has a southern smoke taste to it's cooking and new age sip on it's flavor that will awaken and wow the senses.
At the smoke shack we work with you to bring the very best servers and food to your event. If it is to drop off at a fully catered event or if we have to bring the whole kitchen to you, we can do it. As a full service caterer, we can make a custom menu or you can pick from our one of our packages for your event. We can do it all: weddings, family reunions, retirement parties, birthday parties, grad banquets & parties, tournaments, festivals, BBQs, grand openings, completion parties , luncheons, lunch trays, bagged lunches, cooking parties and ask how we can help you with your fundraising. We look forward to working with you on your big day.
SO FIND THE FIRE AND TASTE THE SMOKE AT THE SMOKE SHACK!